Tips to Get Approved for a Mortgage Quickly
Posted by Adam Fresh Realty on Tuesday, March 15, 2022 at 8:18 PM
By Adam Fresh Realty / March 15, 2022
Comment
Before embarking on a house-hunting mission, it's advisable to make the necessary preparations. One of the biggest and most crucial tasks would be to apply for a mortgage. Getting approved for a mortgage will help you avoid disappointments further down the road when you identify your dream home.
Without a mortgage approval, you stand to miss out on your dream home, especially in a hot real estate market where houses are scooped up as soon as they are listed.
A mortgage is a huge financial undertaking for both you and your lender. Lenders want to minimize risk by ensuring you're a worthy borrower capable of fulfilling payment obligations, and you also want to make sure you're getting a good deal.
So the process can be long and complex, especially for first-time buyers.
How Long Does It Take to Get Approved for a Mortgage
When trying to buy a house, the first step is usually to get a mortgage pre-approval. A pre-approval should take anything from a few days to a week as long as you provide the necessary documentation and your credit history and financial standing are in good order.
A mortgage pre-approval is a big deal as it allows you to know the amount a lender is willing to finance and at what interest rate. While this process involves almost all the steps involved in a full mortgage application, there is no guarantee that you will get a mortgage loan for your property of choice; just a confirmation that you meet the lender's criteria for financing.
Once you qualify for a pre-approval, your potential lender will give you a pre-approval letter. The letter positions you as a serious buyer to the seller. Most realtors won't even show you a house or consider your offer unless you present a mortgage pre-approval letter.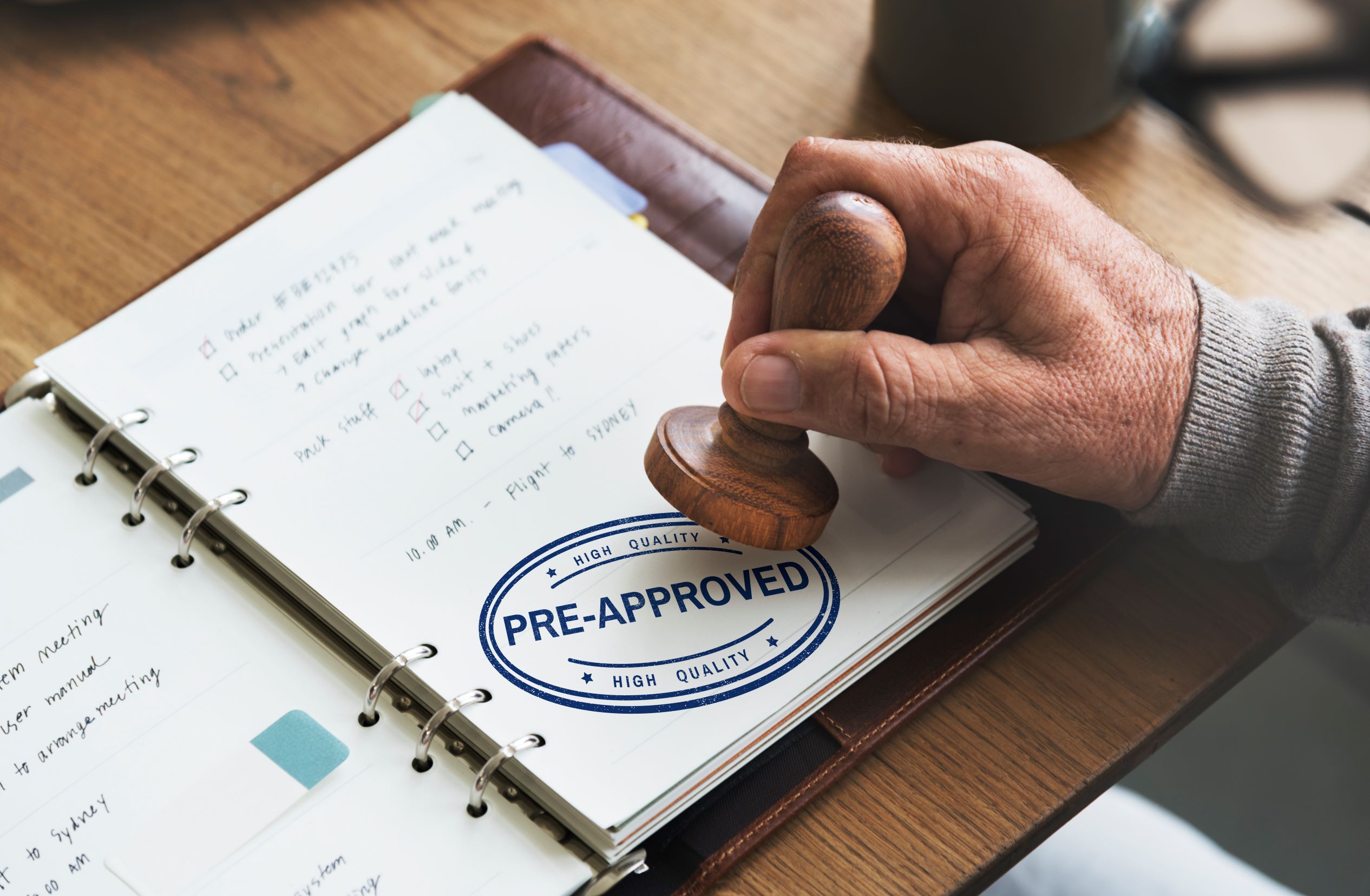 In Canada, you can apply for a mortgage pre-approval from:
Banks
Credit Unions
Mortgage Companies
Mortgage Brokers
Insurance Companies
Trust Companies
Loan Companies
Once you get pre-approved for a mortgage and choose your ideal home, you'll have to put in an offer. If it's accepted, you will then have to wait for your lender to finalize the mortgage approval. This process can take anywhere from a week to more than a month, depending on whether you submitted all the required documents and if you're eligible.
In case of issues such as invalid or missing paperwork or inadequate credit score, the approval process may be delayed.
During the final approval process, lenders have to conduct the following:
An appraisal to determine the value of the house.
An underwriting process to ensure you are eligible for the mortgage loan. All documents and information concerning your financial standing are checked.
Check if you have proof of a homeowner's insurance.
Once the lender gives the final approval, you can begin the closing process.
Summary of the Mortgage Application Process
Apply for a mortgage pre-approval.
Look for a house and put in an offer plus a deposit.
Fill out the mortgage loan application form to formally apply for financing.
Your lender processes your application by compiling necessary documents relating to your finances and the home to be purchased.
The lender conducts a mortgage underwriting by assessing all the documentation to determine if you and the property are eligible for the total amount required as financing.
The mortgage loan is approved and the closing process begins.
Steps to Get Approved for a Mortgage Quickly
Prepare the Necessary Documents
Before applying for a mortgage, it's important to prepare the necessary documents. Documents required may vary as lenders may have different criteria when evaluating borrowers.
Some of the documents you can expect a lender to request include:
Identification documents.
Proof of down payment.
Proof of assets on owned, e.g., property title, logbook, etc.
Proof of income, e.g., bank statements, pay stubs, etc.
Information about outstanding debts such as student loans, car loans, credit cards and any other liabilities.
Information about your financial obligations, e.g., spousal support, child support, etc.
Proof of employment, e.g., letter of employment, pay stub, etc.
Note: For self-employed individuals, proof of employment can be in the form of a notice of assessment from the Canada Revenue Agency.
Check with your preferred lender to know beforehand all the documents required to process your mortgage application.
Failure to submit required documents with your application can lead to unnecessary delays and even the cancellation of your application. This can cost you down the road, especially after putting in an offer. In Canadian real estate, it's typical for offers to be submitted together with a deposit.
The deposit proves you're a serious buyer and serves as part of your down payment. If you happen to withdraw your offer or fail to proceed with the sale due to issues with your mortgage application, you may end up losing the deposit and losing out on the house.
Check Your Credit Report
In Canada, credit reports are maintained by three major credit bureaus, Equifax, Experian, and TransUnion. Credit reports contain a record of your credit history, out of which a credit score is calculated.
Canadian credit scores range from 300 to 900, while anything from 600 and up is recommended. Keep in mind the definition of credit categories (poor, fair, good, very good, excellent) varies from bureau to bureau.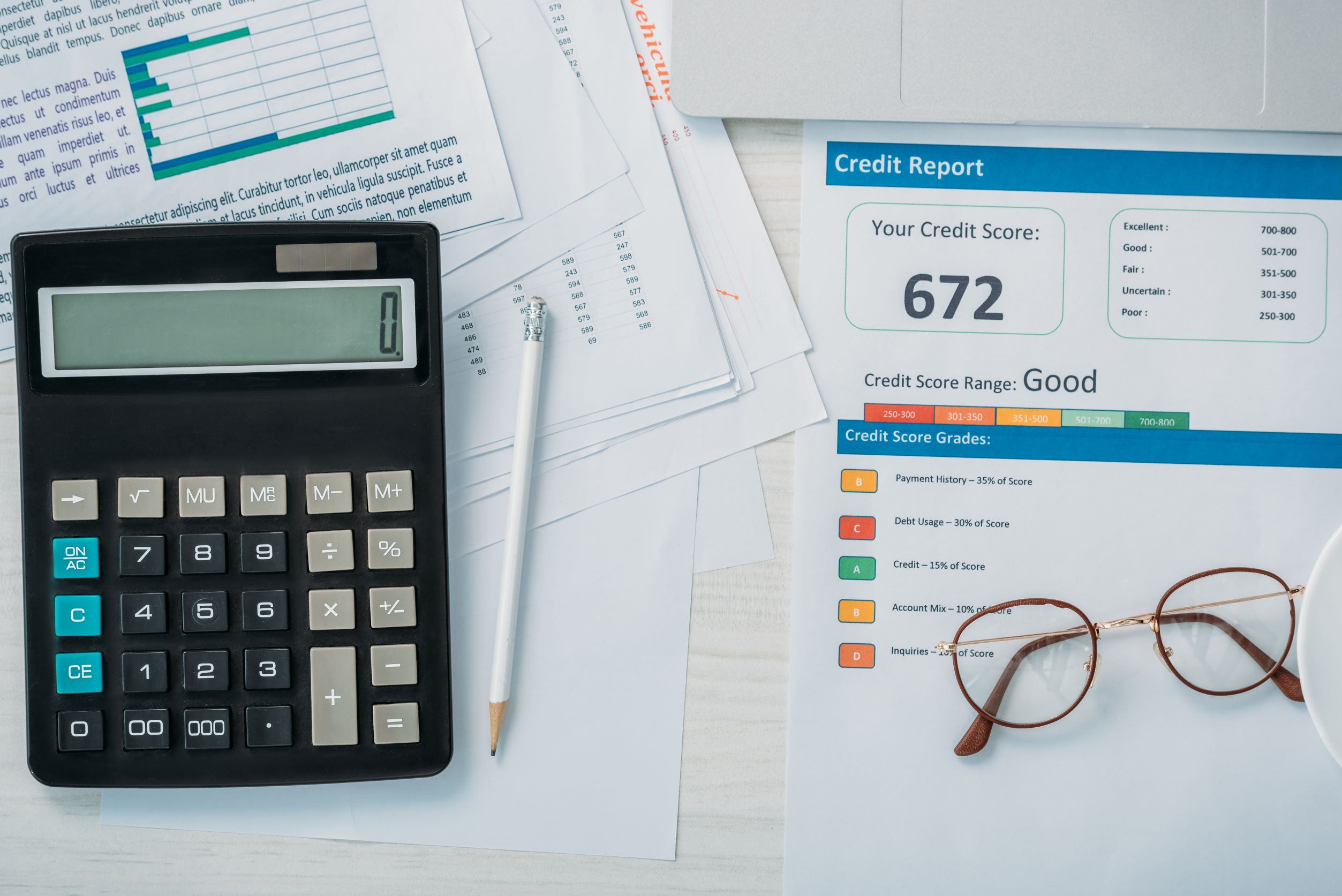 To apply for a mortgage, a minimum credit score of 600 is required to qualify. However, to get the best rate with a highly competitive lender, you will need a credit score of 670 or higher.
Factors that can affect your credit score include late repayments, debts in collections or judgements, length of credit history and amount of outstanding debts.
So before applying for a mortgage, fix your credit score by paying outstanding debts on time and reducing the debt load. A poor credit score may lead to:
Pre-approval denial by lenders.
High-interest rates.
Lower mortgage loans, hence you may have to settle for a cheaper home.
Larger down payments required by lenders.
Requirement of a mortgage default insurance.
Even after getting a pre-approval and putting in an offer for a house, a low credit score can present problems and long delays if you choose a home pricier than your pre-approved loan amount.
Your lender may reject your mortgage application if they feel you don't qualify for the required amount, however, with a really good credit score, you can choose houses in a higher price range.
Resolve Credit Disputes
If after checking your credit report you realize one or two of the reports from the three major bureaus contain an incorrect record, you can file a dispute with the credit bureau to resolve the issue.
For example, if you find that a credit report inaccurately lists that you were behind on several of your credit card payments, you can file a dispute and submit supporting documents to prove your case.
However, filing a dispute will lead to a "dispute" tag being included on your credit report. This can present issues as your lender may refuse to process your mortgage pre-approval or application until the dispute is resolved.
Once the tag is removed, your lender will run a credit check again to get an accurate credit score. If the result of the dispute lowered your credit score, the lender may reject your application or revise your terms by increasing the interest rate or lowering the mortgage loan amount.
So it's crucial to resolve any dispute on your credit report as early as possible to avoid delays during the mortgage application.
Prepare the Down Payment
Before applying for a mortgage you need to save up for the down payment. In Canada, the minimum down payment ranges from 5% to 20%, depending on the total cost of the house. Down payment minimums are calculated as follows:
$500,000 and lower: 5% minimum
$500,000 to $999,999: 10% minimum
$1 million or more: 20% minimum
A larger down payment will present you as financially capable to your lender and increase the chances of your mortgage getting processed faster. Not only will you save time, but your interest rate and overall outstanding mortgage loan will be lower. Also, you likely won't have to get mortgage default insurance.
Reduce Outstanding Debt
When lenders are assessing your creditworthiness, they usually look at whether you can afford the mortgage payments, associated costs of homeownership, the regular cost of living and fulfillment of other financial obligations.
This is done through a mortgage stress test, otherwise known as the debt-to-income ratio, a process that federally registered lenders are legally required to follow in Canada. The stress test checks if you can afford your mortgage payments if the rates go up by calculating with high-interest rates representing worst-case scenarios.
To calculate your debt-to-income ratio, the following calculations are used:
Gross Debt Service (GDS) refers to your total untaxed-monthly income compared to your expected mortgage monthly payments, property taxes, utility costs and HOAs and condo fees if applicable. A GDS score of 39% or less is ideal, meaning you should not spend more than 39% of your monthly income on housing costs.
Total Debt Service (TDS) refers to your total untaxed-monthly income compared to your housing costs and liabilities such as student loans, car loans, credit cards, etc. A score of 44% or less is ideal, meaning you should not spend more than 44% of your monthly income to pay monthly housing costs and service other debts.
By reducing your outstanding debts, you increase the likelihood of passing the stress test and getting your mortgage application approved much faster.
You can still avoid the stress test by getting a mortgage from private lenders not federally registered, but this is risky and not ideal as such lenders tend to lend riskier borrowers at high-interest rates. In addition, if you happen to default on payments, you stand to lose your home and in turn ruin your credit report.
Shop Around for Best Rates
Before settling on a particular lender, it's a good idea to shop around for the best interest rate. Check with banks, credit unions, online comparison tools and mortgage brokers to see who offers the most competitive interest rate.
A great interest rate will mean your mortgage monthly payments will be lower and manageable. Your mortgage application is also likely to get approved much faster as the lower payments will improve your debt-to-income ratio.
Get a Pre-Approval
As we mentioned before, a pre-approval is usually the first step in a mortgage application. After finding a lender with the best rate, book a pre-approval appointment and prepare the necessary documents.
The lender will assess your credit report and overall financial standing to determine the total amount you qualify for and at what rate. After getting a pre-approval, lenders will usually lock your rate for you for 60-130 days, giving you enough time to hunt for your dream home.
With a pre-approval in hand, you can search for a home within a specific price range, since you already know what you can afford. Once you settle on a house, your mortgage approval will be completed much faster.
Keep in mind a pre-approval is not a guarantee for a mortgage approval as the final application can be affected by:
Property appraisal: The lender wants to ensure you're not overpaying for a house and thus borrowing more than necessary.
Type of Property: Lenders have different criteria for mortgage approvals. Some refuse to finance mobile homes, tiny homes, homes on wheels, etc. So check with your lender beforehand to see if your future home is affected.
Location: Lenders have stipulations on the type of location they can finance. Credit unions, for example, cannot finance properties outside of their areas of jurisdiction, e.g., an out-of-province property. Others refuse to finance lakefront homes, mountain homes, or mobile homes on leased land, etc.
Note: Even after getting a pre-approval, you have no obligation to get a mortgage with a lender. You can still apply for a mortgage with a different lender if you happen to discover a better rate.
Conclusion
Getting a mortgage is a huge financial undertaking that requires lots to be taken into consideration before making an application. Make sure your finances are in order to get the best rates and save thousands in interest rate payments. If you happen to get rejected by a lender, discuss with the lender about other solutions and consider if you're better off waiting until your credit report is much better.
Do not be tempted by private lenders who may take advantage of you by lending you a mortgage at high-interest rates that you may not afford and end up foreclosing on your property.
Recommended posts:
Understanding Mortgages in Canada: How They Work and What to Choose
Canada Home Buying Guide: What to Look for When Buying a Home
Hidden Costs Of Buying A Home In Canada
Buying A Second Home in Canada: How To Finance It And Expected Costs