Lofts in Edmonton
Posted by Adam Fresh Realty on Saturday, September 25, 2021 at 11:00 AM
By Adam Fresh Realty / September 25, 2021
Comment
Are you looking for the perfect loft in Edmonton? Or just looking to see if the loft lifestyle is suitable for you. This guide will give you a better understanding of the market for lofts in Edmonton as well as the pro's and con's of loft living.
Differences Between Traditional Apartments and Lofts
Traditional apartments are built with the goal of housing many tenants in a suitable space built to traditional code. You can have unique features in a traditional apartment, but due to the added construction cost you won't often see ceilings higher than 10 feet. A loft is created when a large open (typically a converted manufacturing space) is converted into residential buildings. Lofts will often have unique features such as extra large windows, high ceilings, and exposed brick. The unique features that would be prohibitively expensive in a traditional apartment building are part of the adapted building.
List of Lofts in Edmonton
There are many lofts in Edmonton available to see if a style suits you. Here is a list of the top 20 lofts in Edmonton. In no particular order:
All Lofts Currently for Sale in Edmonton
Price Range of Lofts in Edmonton
Lofts in Edmonton for sale come at different prices as they differ according to how spacious they are. Bigger lofts certainly cost more than smaller ones. Their prices are also determined by their varying features as well as some other characteristics.
You can find lofts in Edmonton most commonly from $150,000 - $600,000. There are also different other price categories, especially if you want something bigger, more features, or more space. One thing to consider when seeing a great deal on a cheaper loft with lots of floor space is that the monthly fees can be a lot higher than a traditional condo.
Pros and Cons of Getting a Loft in Edmonton
Views
Lofts are usually shorter than the new high rise condo buildings, but what they lack up for in height they often make up for with massive windows.
Style
Each loft is different with unique stylings and features. This can mean that it has some or all of the following features: Massive open plan living, exposed brick, concrete floors, high ceilings, fireplaces, amazing storage, sunny rooftop decks, custom millwork, and more!
Cons of Loft Living
Loft living comes with 2 large drawbacks that many buyers don't think of before diving into loft life.
The first of these is the unavailibility of traditional storage space. This is a byproduct of being a converted space, your loft wasn't built with living in mind. This means that often you'll have to get creative finding a place for clothes (rolling rack) and cookware (ceiling mounts).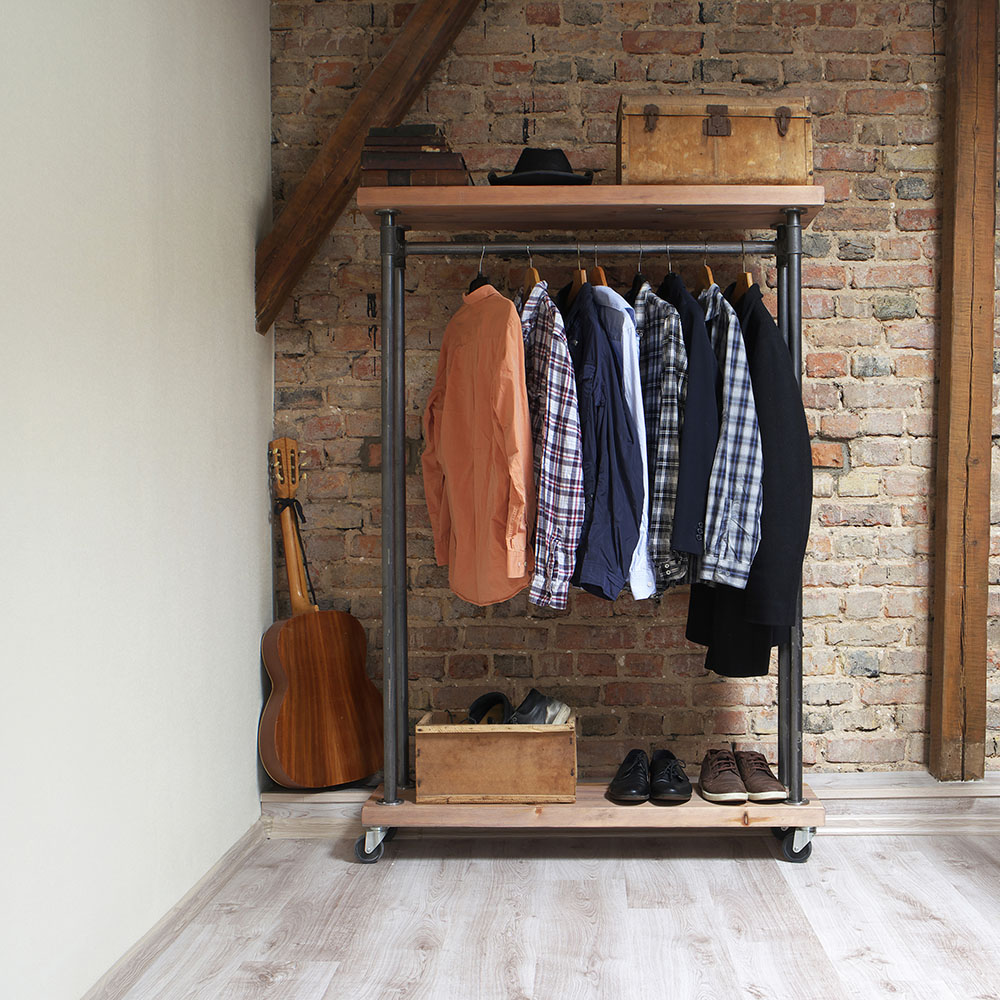 The number one drawback of loft living is the unexpected costs that can crop up living in an older converted building. This means condo fee's that can be sometimes double of what you would pay in a traditional condo building. Utilities in an older building are much more likely to break down and cause the board to do a funding call for additional money. Each Condo is different and it is very important to do your research to make sure that you're not entering into an agreement with a building that is under water (sometimes literally!).