How Do Home Inspections Work in Alberta?
Posted by Adam Fresh Realty on Wednesday, April 20, 2022 at 7:23 PM
By Adam Fresh Realty / April 20, 2022
Comment
How Do Home Inspections Work in Alberta?
Buying your dream home is a huge endeavour that requires everything done right to avoid running into costly and time-consuming problems. One of the most important parts of the house buying process is the home inspection. An optional procedure that involves an assessment of the house condition before the closing is finalized.
What Are Home Inspections?
Home inspections are usually carried out by house inspectors who make thorough evaluations of a house that is on the market or is about to be listed. The aim is to ensure that the buyer is purchasing a home in good condition and safe to live in.
Though not mandatory in Canada, home inspections are highly recommended to avoid discovering costly issues down the road after closing on the home.
In fast-moving markets like Toronto, Ottawa and Montreal, some buyers are opting to skip home inspections for fear of losing out on the house to other buyers. While you may be tempted to close on a house before it passes an inspection, it's not worth risking your hard-earned money on unexpected repairs.
It's advisable to put an offer contingent on getting a thorough inspection conducted.
How Long Do Home Inspections Take?
Home inspections take anywhere from 1 to 3 hours, depending on the size of the home.
What Is the Cost of a Home Inspection?
The cost ranges from $300 to $500, depending on the location and the inspector's experience.
How Do I Hire a Home Inspector?
In Canada, the home inspection industry is unregulated and left to independent bodies and other organizations to regulate. Luckily, for those in Alberta and British Columbia, getting a home inspector should be easy as the provinces have mandatory licensing requirements for home inspectors.
In Alberta, home inspectors must have a license provided by Service Alberta. The provincial authority requires individuals seeking a license to operate in Alberta to provide:
A completed application form.
A criminal record check or police information check.
Proof of education.
This means Albertans can stay reassured that they are getting a competent and skilled home inspector.
For other provinces, anyone can provide home inspection services as there are no requirements from any regulatory body. However, to get a certified inspector, we recommend checking with these organizations:
Master Inspector Certification Boards, Inc.
Canadian Association of Home and Property Inspectors
National Home Inspector Certification Council (NHICC)
Canadian National Association of Certified Home Inspectors
You can also get an inspector by consulting family, friends, or even your realtor. Keep in mind in some jurisdictions, realtors are not allowed to recommend a specific inspector but provide a list of realtors from which you can choose.
You can also ask the inspector for references and relevant certifications.
Note: Don't ask the seller or seller's agent to recommend an inspector as they are not obligated to serve your interests.
Do Inspectors Provide a Contract?
Home inspectors provide a contract that outlines the terms and conditions related to the inspection. The contract will outline the scope of the inspection and the limitations.
Also included may be the scope of liability if any, of the inspector if any latent defects are discovered later on after the sale is finalized and you're forced to foot the repair costs.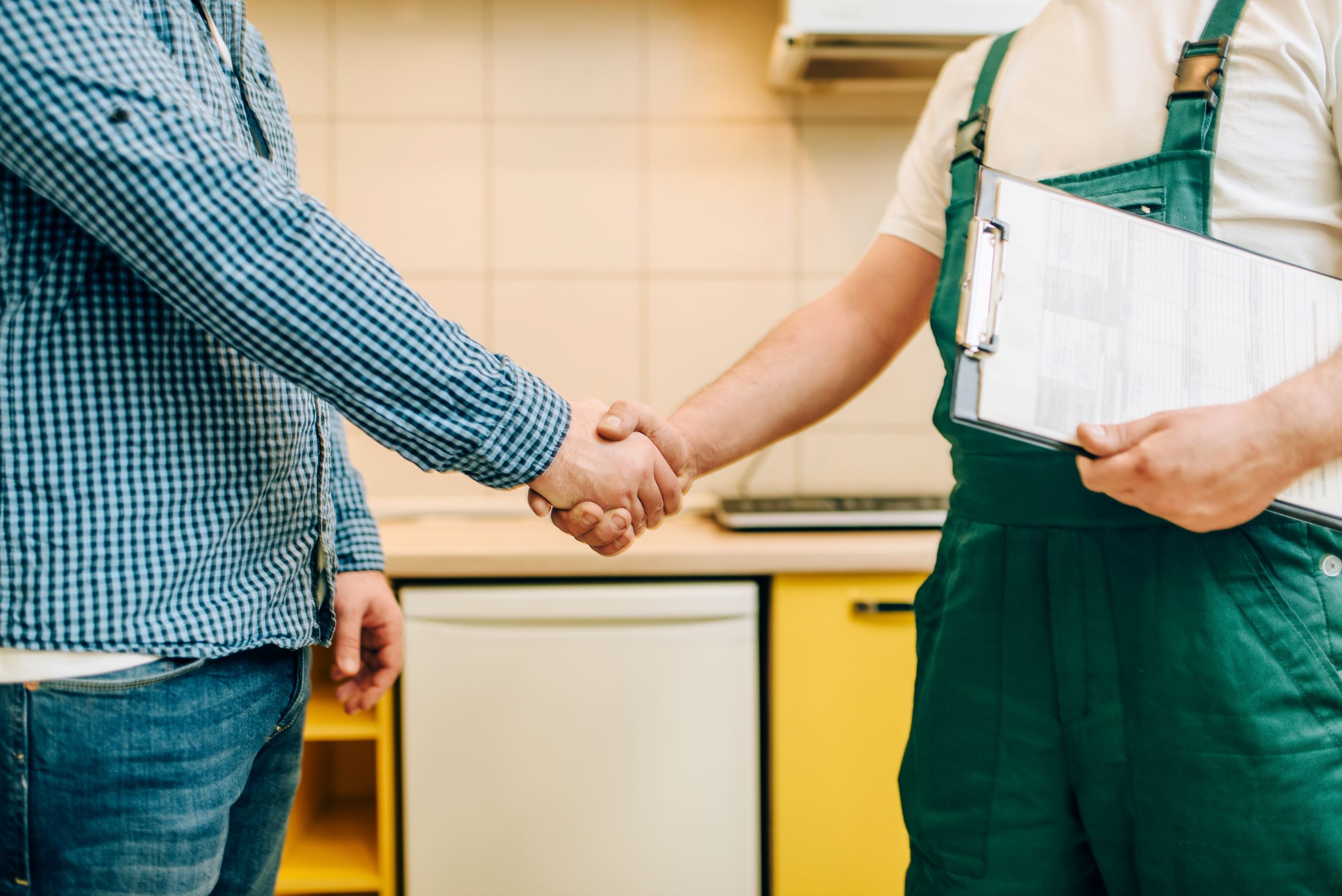 When is a Home Inspection Carried Out?
Home inspections are usually carried out after putting in an offer and before the closing process begins.
It's typical for buyers to include an inspection contingency when putting in an offer. If the offer is accepted, the seller is obligated to let the buyer inspect before going to closing.
Some sellers conduct their own pre-listing inspection to fix any issues discovered before putting the house on the market. As a buyer, beware of sellers who may try to commission their own inspections, in an attempt to entice prospective buyers during negotiations.
Home inspections should not be confused with appraisals. While home inspections are mainly concerned with evaluating the physical condition of the home, appraisals are for creating an accurate estimate of the home value for mortgage approval purposes.
Appraisals are usually required by lenders before approving your mortgage to check if the home is worth its selling price to protect you from overborrowing, and to ensure the property meets their lending criteria.
Appraisals are typically paid for by the buyer, but the big Canadian banks and some mortgage brokers may foot the bill as part of the service.
What Is Covered Under a Home Inspection?
Home inspections involve non-invasive visual evaluations of the interior and exterior of the house. The scope may vary depending on the type of property. For example, a two-storey home with a basement, attic and deck may warrant a wider scope, compared to a condo or mobile home.
Some of the areas you can expect the home inspector to cover include:
Interior
Electrical wiring
Heating systems
Ventilation
Plumbing
Insulation
Windows and doors
Ceiling, floors and walls
Attic
Basement
Air conditioning
Exterior
Roofing
Flashing
Chimneys
Gutters and downspouts
Drainage
Foundation and grading
Decks
Garages
Fencing
A home inspection may not cover separate structures like pools, decor fixtures, and the implementation of building codes. Also not covered are hidden fixtures or inaccessible parts such as inside walls.
For wood-burning appliances such as fireplaces and wood stoves, an inspection can only be done by a WETT (Wood Energy Technology Transfer) certified inspector.
We recommend accompanying the inspector with your realtor in tow to have a good idea of what to expect from the inspection report. Reading and fully understanding the report will guide your purchasing decision. If any issues are discovered, the report will not include estimated repair costs or a rating of the evaluated component.
What Next After a Home Inspection?
Inspectors usually issue a detailed report outlining the condition of every major fixture in the house within 24 hours after the inspection. It is very rare for a home to completely pass a thorough home inspection.
Minor issues such as faulty faucets, electrical switches and doors are quite common in the report. However, be on the lookout for extensive damages that may require a ton of money to fix.
These usually include:
Roofing
Foundation issues
Plumbing
Heating
Electricity
If extensive damage to the home is discovered, the inspector may recommend a further evaluation.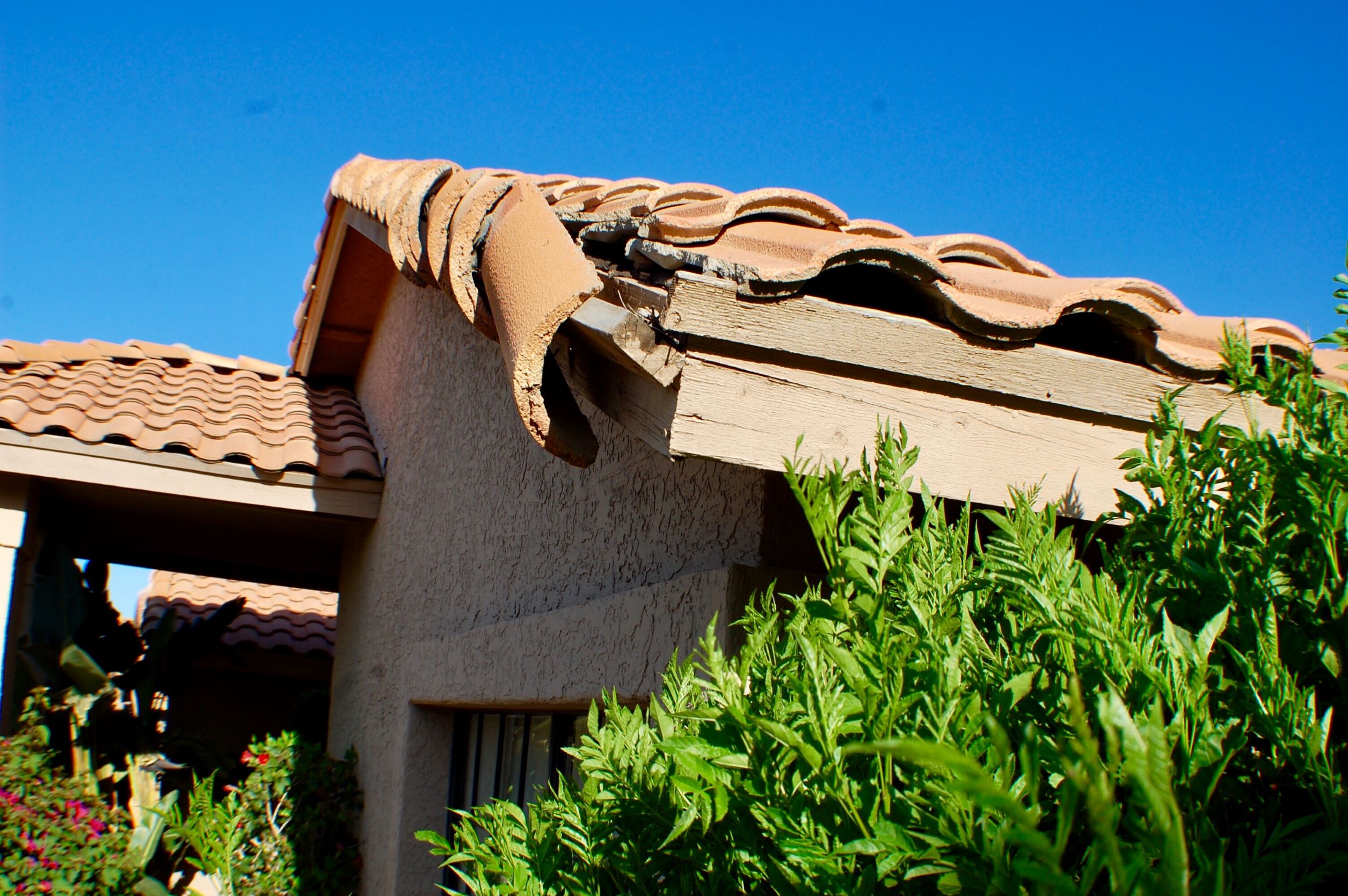 For older homes, be on the lookout for outdated fixtures such as knob and tube wiring and kitec plumbing. Such outdated fixtures are no longer up to standard and may cause significant problems if they happen to fail.
After getting the inspection report, carefully go through it and then decide on the next course of action. If there are issues that need to be fixed, back out of the sale or proceed with the deal contingent on the seller doing the repairs before closing or negotiate a lower price to cover repairs.
While the inspector may provide you with an estimate of the cost of repairs and the ideal contractors to fix them, it is recommended to get an independent quote from at least 3 or more contractors to get a good idea of what it will take to fix the issues.
For extensive damages such as faulty roofs, structural issues and water damage, it may be a good idea to back out of the sale, especially if you can't agree on a deal contingent on repairs.
Getting a discount to reflect the needed repairs may lead to surprises later on when you discover the home requires more money to repair than you thought.
Final Inspection Before Closing
If you happen to agree to a deal contingent on repairs, it is a good idea to conduct a final inspection to make sure the repairs are adequate and effective. Even if the house passes the inspection, negotiate for a final walk-through before closing to make sure the state of the home has not changed.
This is especially true if the period between the inspection and closing is significant. Things to check for include:
The house contains all the fixtures and items originally included in the sale.
The seller has removed unwanted items.
All appliances and systems work as intended.
Any defects not discovered during the inspection.
Any issues discovered during the final walkthrough should be brought to the attention of the seller through the listing agent or seller's lawyer.
What if Latent Defects Are Discovered After Closing?
If you close on a house only to discover hidden issues that existed at the time of purchase, you're out of luck. The only recourse would be to fix them out of pocket or negotiate with the seller, but they have no legal obligation to foot the repair costs.
However, in some cases, you can pursue legal solutions as sellers may be required by law to disclose beforehand certain issues such as environmental contamination or defects that make the home unsuitable for living due to the risk posed to the well-being of the occupants.
Consult with a lawyer to know available options.
In Quebec province, buyers are protected under what is known as the legal warranty of ownership and quality. The warranty holds sellers liable for any latent defects or defects on the title not disclosed at the time of sale.
Conclusion
Buying a home is a delicate process that should be handled with patience and scrutiny. Avoid being overwhelmed by excitement and other emotions when you find your dream home as not everything will be clear at first. Follow the due processes and make informed decisions lest you end up going over your budget due to repairs.