Canada Home Buying Guide: What to Look for When Buying a Home
Posted by Adam Fresh Realty on Friday, December 24, 2021 at 6:49 PM
By Adam Fresh Realty / December 24, 2021
Comment
For many people in Canada, owning a home is a dream come true. So when it's time to purchase a home, making the right decisions is crucial as this will be one of your biggest financial decisions. You want to end up with a home that you're proud of and one that fulfills your needs and that of your family.
If you've decided to buy a home, it means you already have an idea of your ideal home. You know the number of baths, bedrooms, kitchen size, etc., but there's more to the process. To help you choose the right house, we have compiled a list of factors worth taking into account before closing on a deal.
Buy in A Location that Works for You
Location, location, location, is the main keyword in real estate. When house hunting, choose a location that works for you. If you have a family, consider whether the area features:
Great schools that your children can attend.
Easy access to recreational activities.
Access to shopping centres or strip malls.
Keep in mind you may have to compromise in some instances. Homes close to the Central Business District may be pricier compared to homes located in the outskirts.
If you work in the CBD, you will have to decide whether it's worth living close to your place of work and paying more, or commuting from the suburbs and potentially paying less.
In Albertan cities like Edmonton, homes in neighbourhoods closer to Downtown like Garneau, Glenora, and Strathcona may cost more compared to homes in outskirts communities like Summerside and Rutherford.
In addition, it may be hard to find single-family homes for sale in communities closer to Downtown, so you may have to consider condos and apartments.
However, you can make a trade-off by choosing to stay far from Downtown but in a community close to major road arteries or with easy access to light rail transit. In Edmonton, Alberta, this would be communities like Ermineskin, Empire Park, Rideau Park, Sweet Grass, Blue Quill, etc.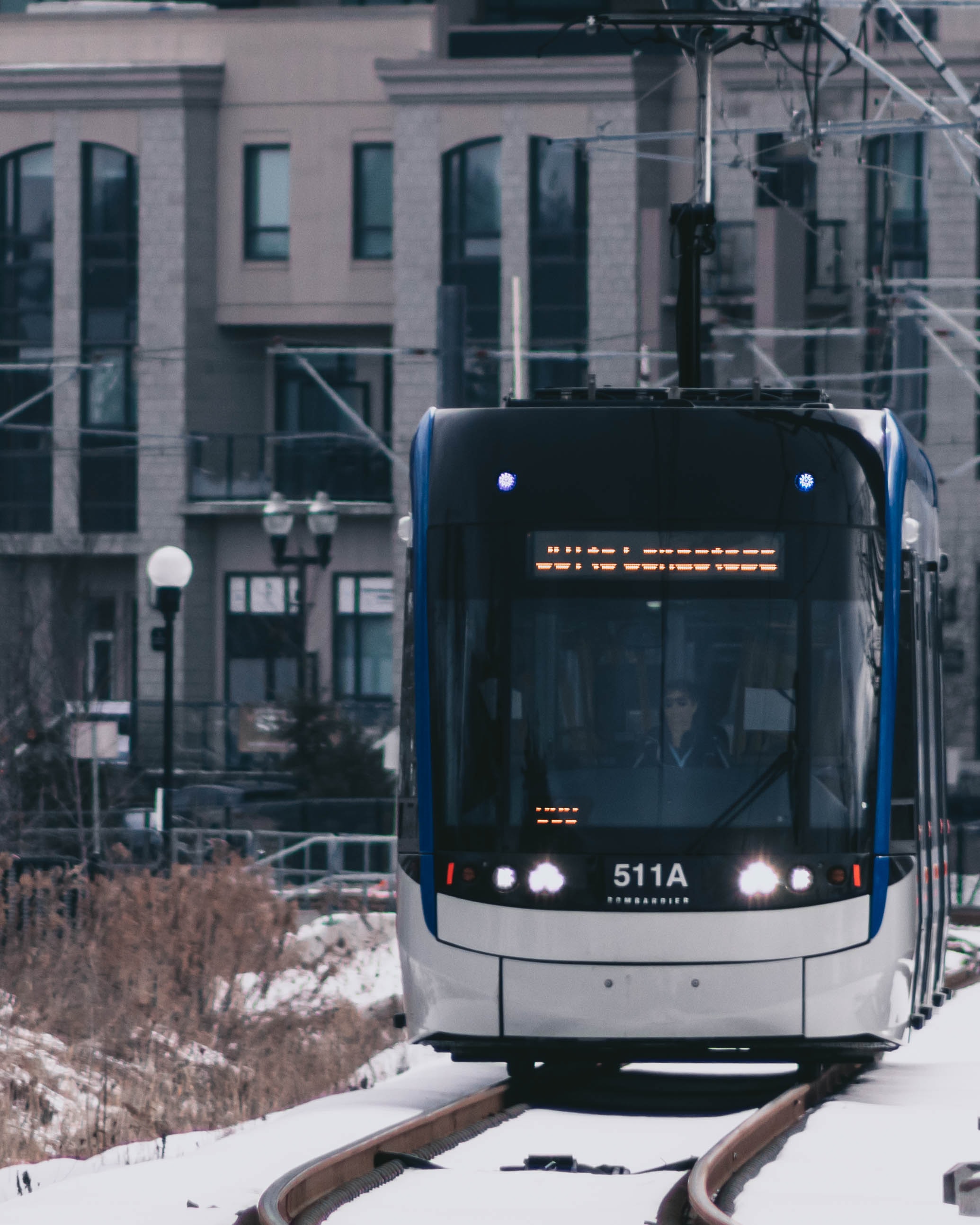 Lot Shape and Positioning
Your home's lot size and positioning matter in real estate as they can affect the value of your house. This is true if you're buying a home that sits a lot. The lot shape can help you determine whether you'll enjoy access to adequate parking space, enough backyard space and good frontage.
The lot positioning can affect:
The type of view from the house.
Curb appeal.
Amount of traffic noise.
Amount of sunlight received.
Privacy.
In terms of shape, the most common in Alberta are rectangular, square and pie-shaped lots. These shapes hold their value well and are easy to sell due to their popularity. Popular lot positions include cul-de-sac lots, t-intersection lots and corner lots.
We have a comprehensive post outlining the pros and cons of every type of lot shape and position.
Hire an Inspector
In fast-moving markets, especially in cities like Vancouver and Toronto, many buyers are ditching home inspections for fear of missing out on a deal due to bidding wars.
Not doing a home inspection can come back to bite you in the future. You may close on a home only to discover water damage, mould, expensive fixture repairs, leaking roof, etc.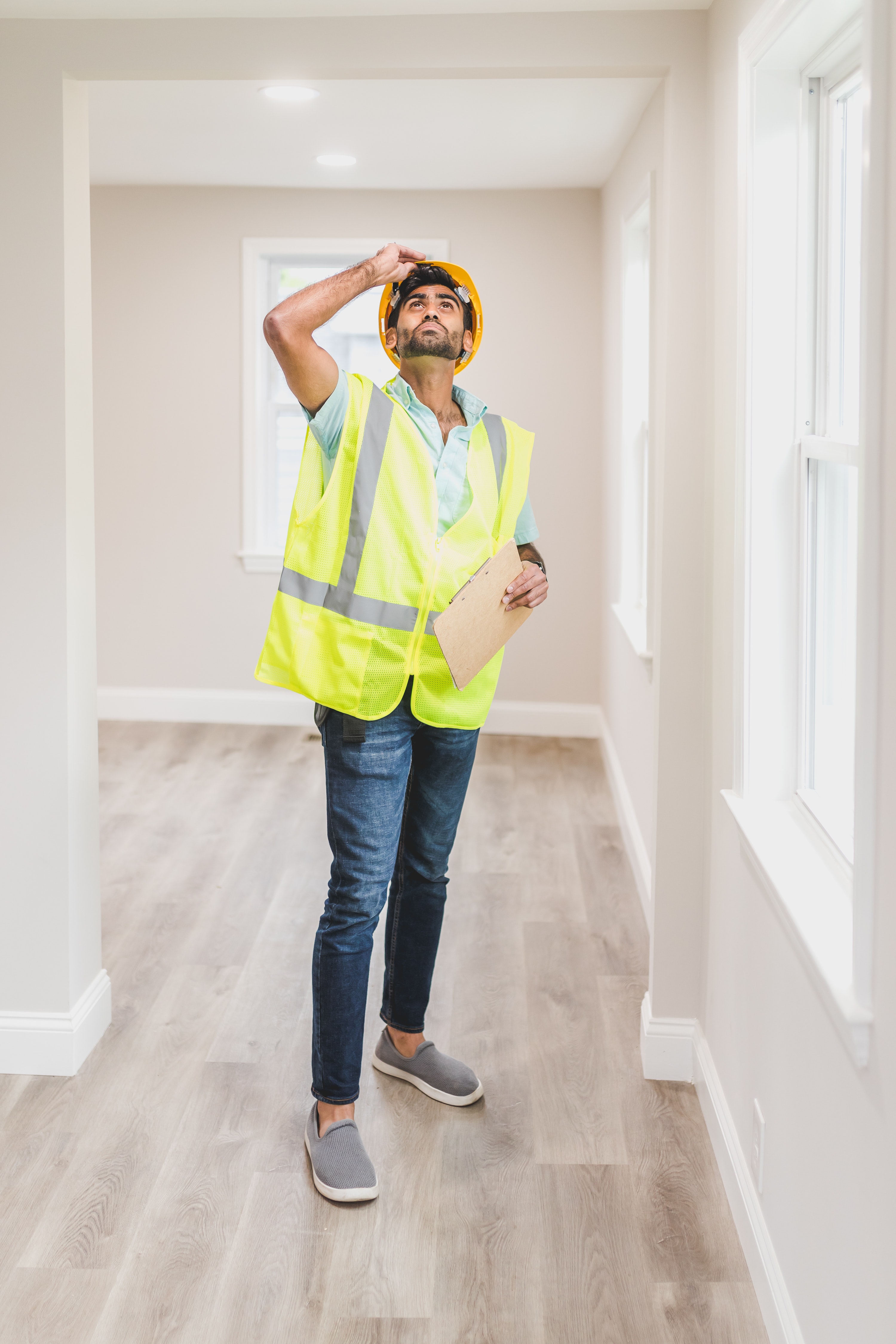 If you find an in-demand home that feels right for you, at least make an offer and get a contract contingent on a home inspection by a professional.
If your inspector finds issues with the house, you can back out of the deal, ask the seller to do the repairs or negotiate for a discount to cover the repairs.
Get the Best Mortgage Rate
Before going on a house-hunting mission, it's a good idea to get a pre-approval. Check with lenders and see how much they can lend you and at which interest rate. This will make the buying process easier as you'll know the maximum you can spend on a house and your expected monthly mortgage payments.
A pre-approval will also help when putting in an offer as listing agents like to work with buyers who present themselves as capable.
Check for HOA and Condo Fees
In Alberta, HOAs (Homeowners Associations) and Condo Boards are on the rise, especially in brand new developments. HOAs and Condo Boards charge fees to cover the maintenance of community amenities such as pools, parks, sports fields, common areas, fencing, etc.
These fees range from as low as $40 to $1000 annually.
In the recent past, there have been cases of buyers closing on a house only to realize months later there's an HOA fee to be paid.
So it's worth checking if a house you're interested in is under an HOA and how much they charge as fees.
Since you'll be paying monthly mortgage payments, additional HOA or condo fees can be costly.
Read more about HOAs and their responsibilities in Alberta.
Take Advantage of Government Programs and Incentives
The most popular incentives are the Home Buyers' Plan and the First-Time Home Buyer Incentive. These programs are available to first-time homebuyers who wish to fund their down payment with these incentives.
For the Home Buyer's Plan, as a first-time homebuyer, you can withdraw (tax-free) up to $35,000 and up to $75,000 combined as a couple. The money can be put towards buying a home or building a new home.
You must repay the total amount you withdraw within 15 years. Payments are made annually.
The First-Time Home Buyer Incentive (FTHB) allows eligible buyers to apply for a tax-free and interest-free loan from the government to put towards a down payment.
You are not required to make any payments on the FTHB loan. However, the loan has to be repaid in full when you sell your house or after 25 years, whichever comes first.
The FTHB runs on a shared equity mortgage model, so the government owns a percentage of your home, 5% or 10% depending on the percentage of the purchase price loaned to you.
So when you sell your house, the government will take their percentage, and if the 25-year grace period runs out, you will be required to pay for an appraisal and then pay the respective percentage of the total value of the home.
Hire a Real Estate Professional
While optional, hiring a realtor is a good idea as they can help with a lot of the buying process. Realtors are trained professionals, so they know how to spot a good deal and negotiate the best price for their clients.
Realtors also deal with most of the leg work, looking for homes that meet your criteria.
They can also help with referring you to inspectors, lawyers, lenders, etc.
If you're thinking about representing yourself when buying a home, check out this post to help you decide.
Get a Real Estate Lawyer
It is highly recommended to get a lawyer when dealing with real estate transactions. A lawyer will take care of all the paperwork and check whether a property has outstanding liens or charges.
You don't want to close on a property only to realize the previous owner had been sued by the neighbours because of an issue related to the home.